The following article will explain how to view and download the Subscription Agreement for your investment.
Printing/Downloading Unsigned Agreement
To download your agreement prior to signing, select "Agreement".
Hover over the top bar in the pop-up and click the download button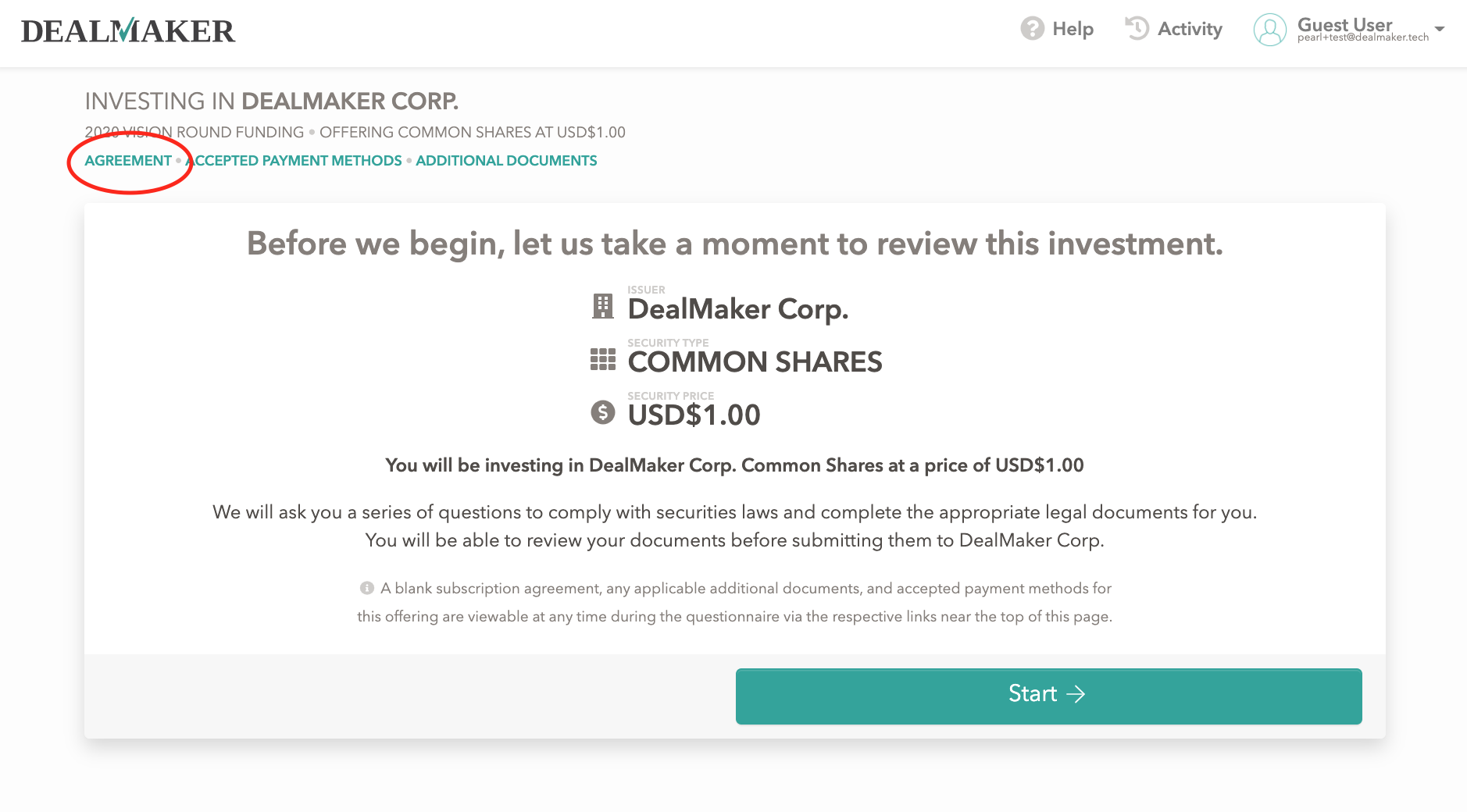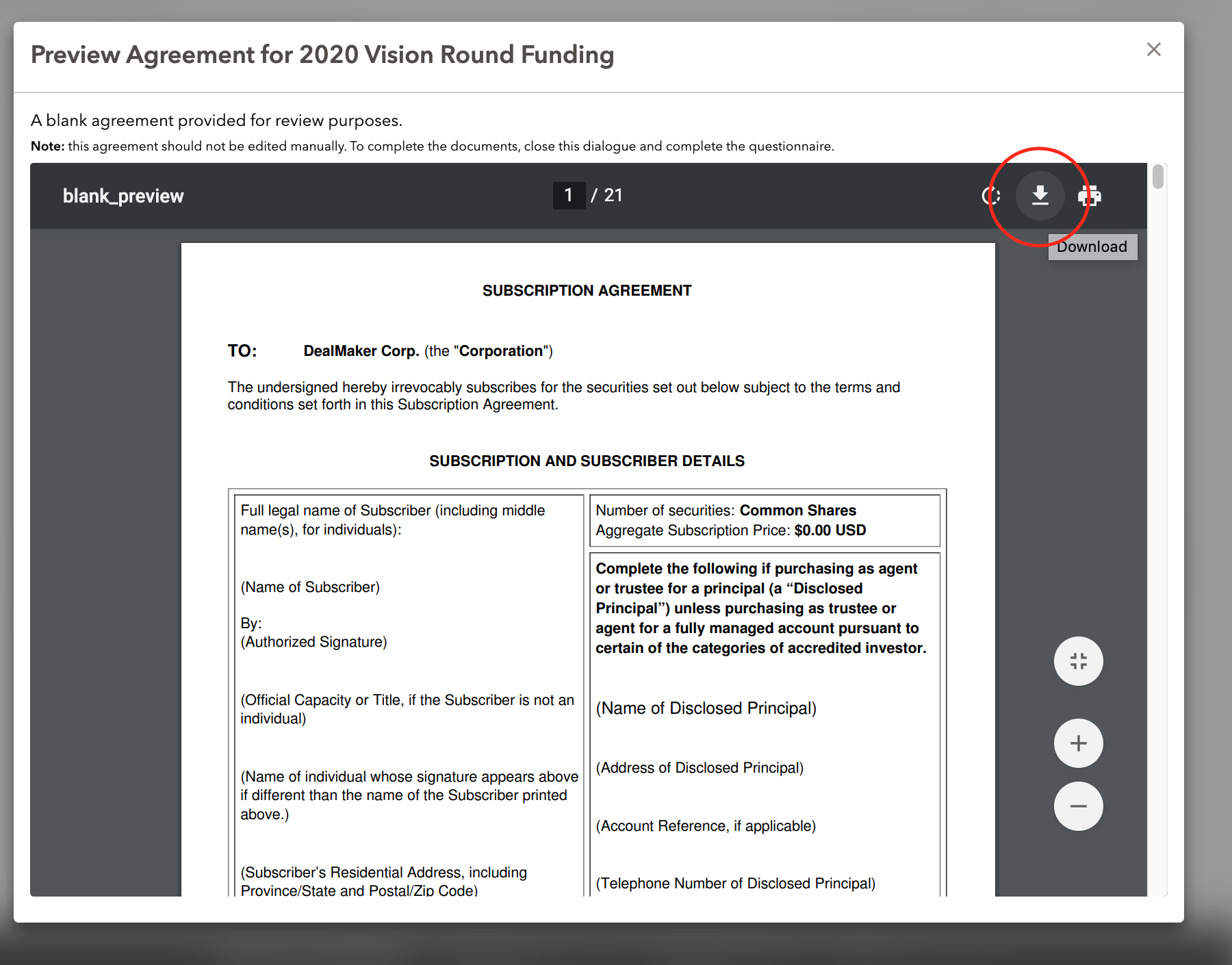 Downloading/Printing Signed Agreement
Login to your DealMaker account by going to "dealmaker.tech", select "sign in", then enter in your email address and password. If you forgot your password please follow the instructions in this

article

.

From your DealMaker Dashboard, select "Review Investment". If the green button says "Fund" instead of "Review Investment" please click on the "Fund" button and then click on the green "Proceed" button and then "Proceed to investment summary" on the lower right-hand side and then continue to follow step 3 below.

On the summary page, you can now select "Review" from the "Signature" tab, you will then be prompted to your signed subscription agreement.

After that please click on the download button to download and print your signed agreement.