Once you have been invited to the DealMaker platform, you can expect to go through three different stages in order for your investment to be accepted.
Step 1: Signing Digital Agreement
You will first receive an invitation to the DealMaker platform. To begin signing, simply select the "Get Started" button and enter in your signature in the starred boxes.
Get Started

Once you have accepted the invitation, you will be asked to complete an online questionnaire. This information will be used to populate the agreement.

When all questions have been answered, you be asked to review your answers and sign the agreement by clicking on "Generate Agreement and Sign".

Step 2: Funding Investment
After you have signed the digitized agreement, you will be taken to the payments page. This is the step where you can fund your investment. These instructions will also be sent to your email upon signing. The payment methods available will vary depending on the options enabled by the company.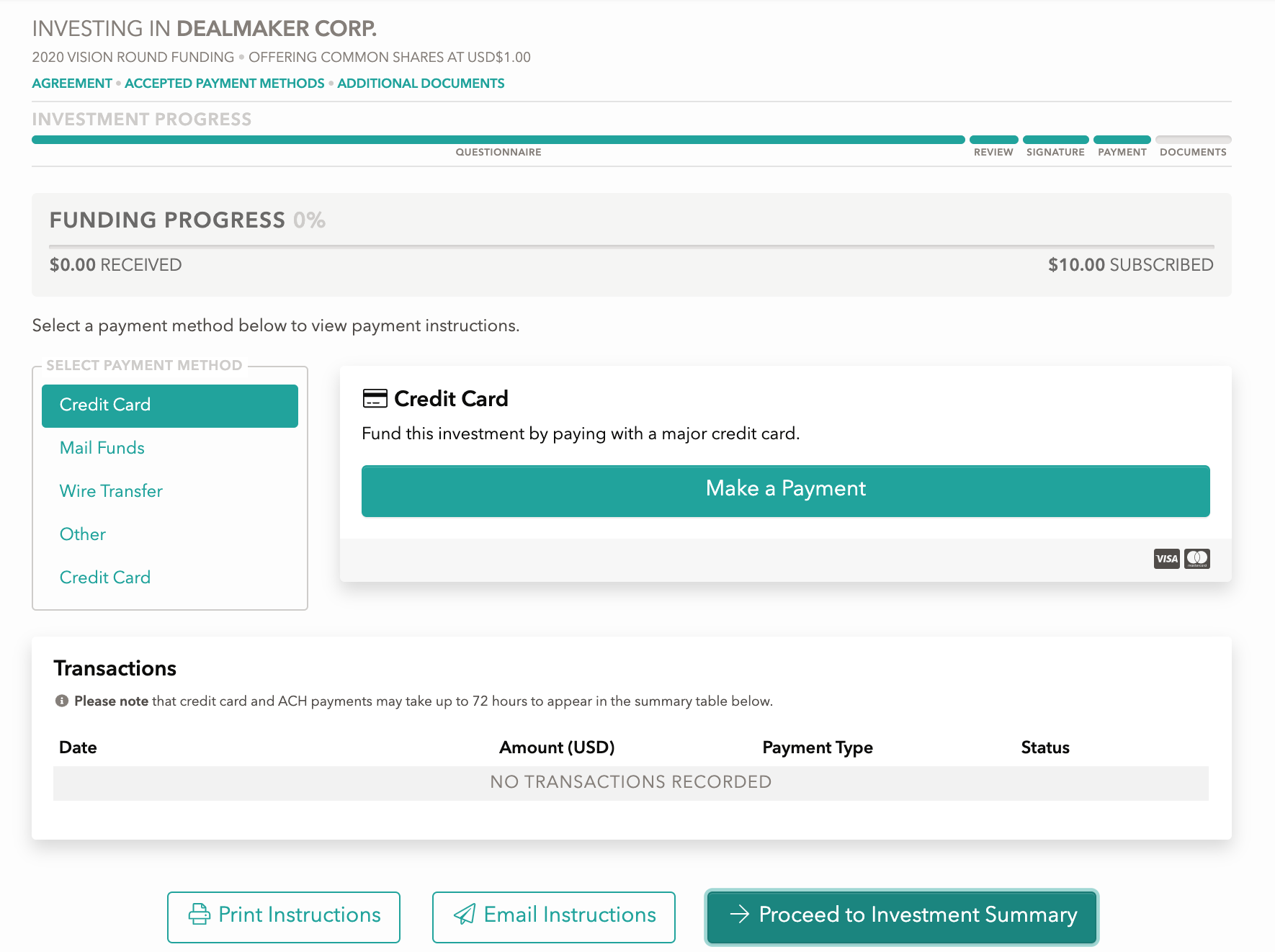 At this stage, you can "Proceed to Investment Summary" to see an overview of the status, or simply Log Out.


Step 3: Company Reviewal
In order for your investment to be accepted by the company it must be both signed and funded. After signing your agreement and funding your investment, the company will review your investment. Once it has been accepted, you will receive an automatic email reply that your investment has been accepted.