After filling out your questionnaire, you will be presented with an overview of all your responses. If, upon review, you would like to change a response, you can do so easily by clicking directly on the corresponding question. This will take you to that question where you can change the response, and then finish up the question flow again.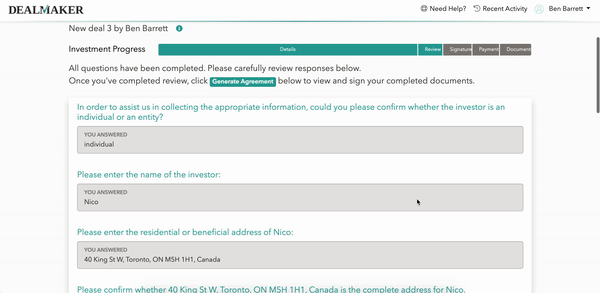 You can also click on the 'Edit Responses' button on the bottom left portion of the window to go to the last question that was answered and review all answers by clicking on the 'Previous' button or 'Next' button. Once you have answered all questions correctly, continue clicking next until you reach the overview section again.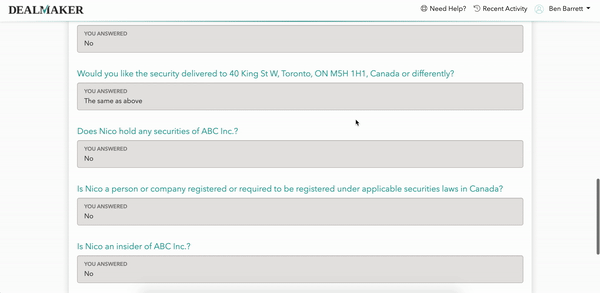 Once you have completed all answers correctly, click on the "Generate Agreement & Sign" button to sign the agreement.