There are two ways to unsubscribe to DealMaker emails.
On your DealMaker Profile
Log into your DealMaker account and scroll to the top right of your page to your name/email. Click on the drop down arrow and select Your Profile. Then select Notifications on the left side panel. You will then have the option to select what type of emails you'd like to receive. Once you have chosen your preference, click on Save Changes.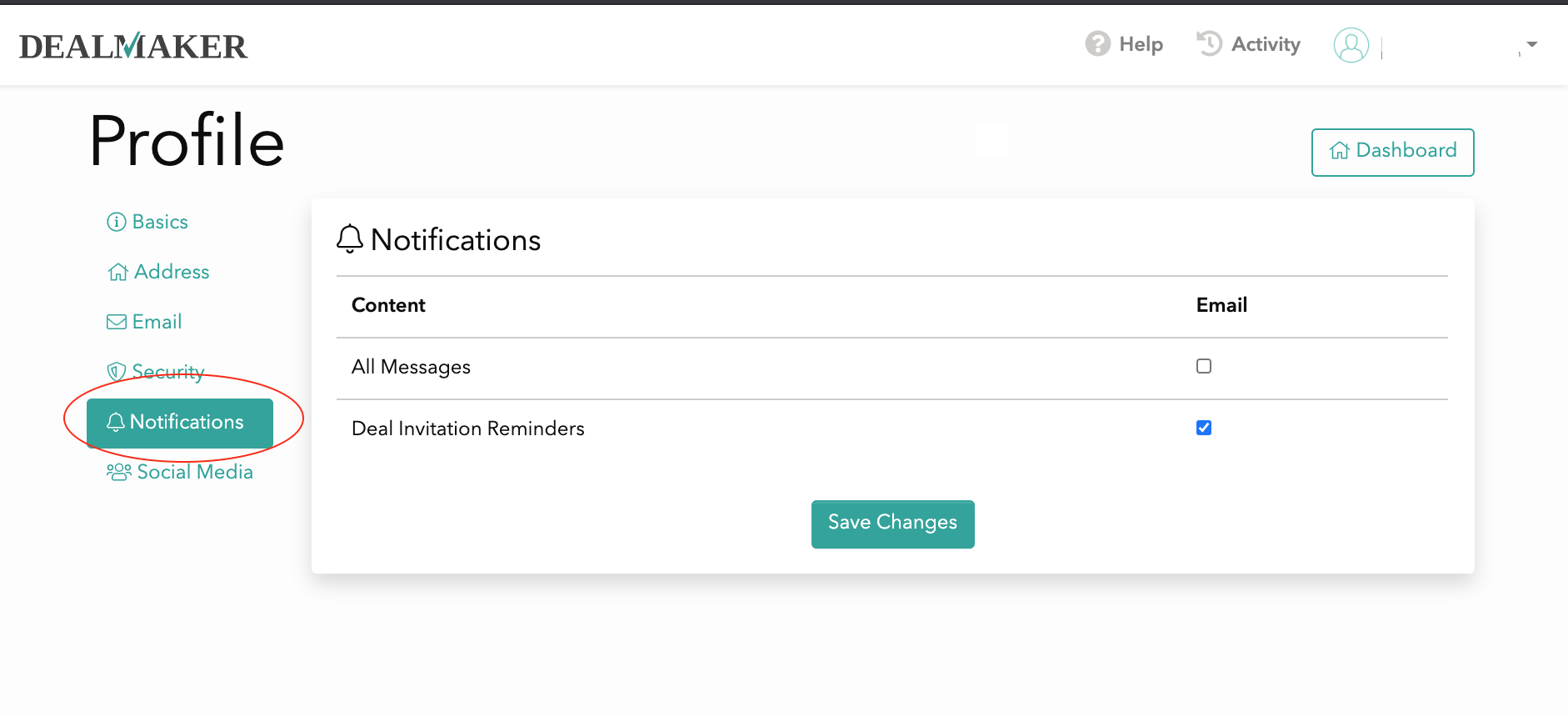 Through your DealMaker Email
You can also unsubscribe from email correspondences from your reminder email. If you open your email and scroll down you will find a green "unsubscribe" button. This button will redirect your to the notification preferences page on your DealMaker account.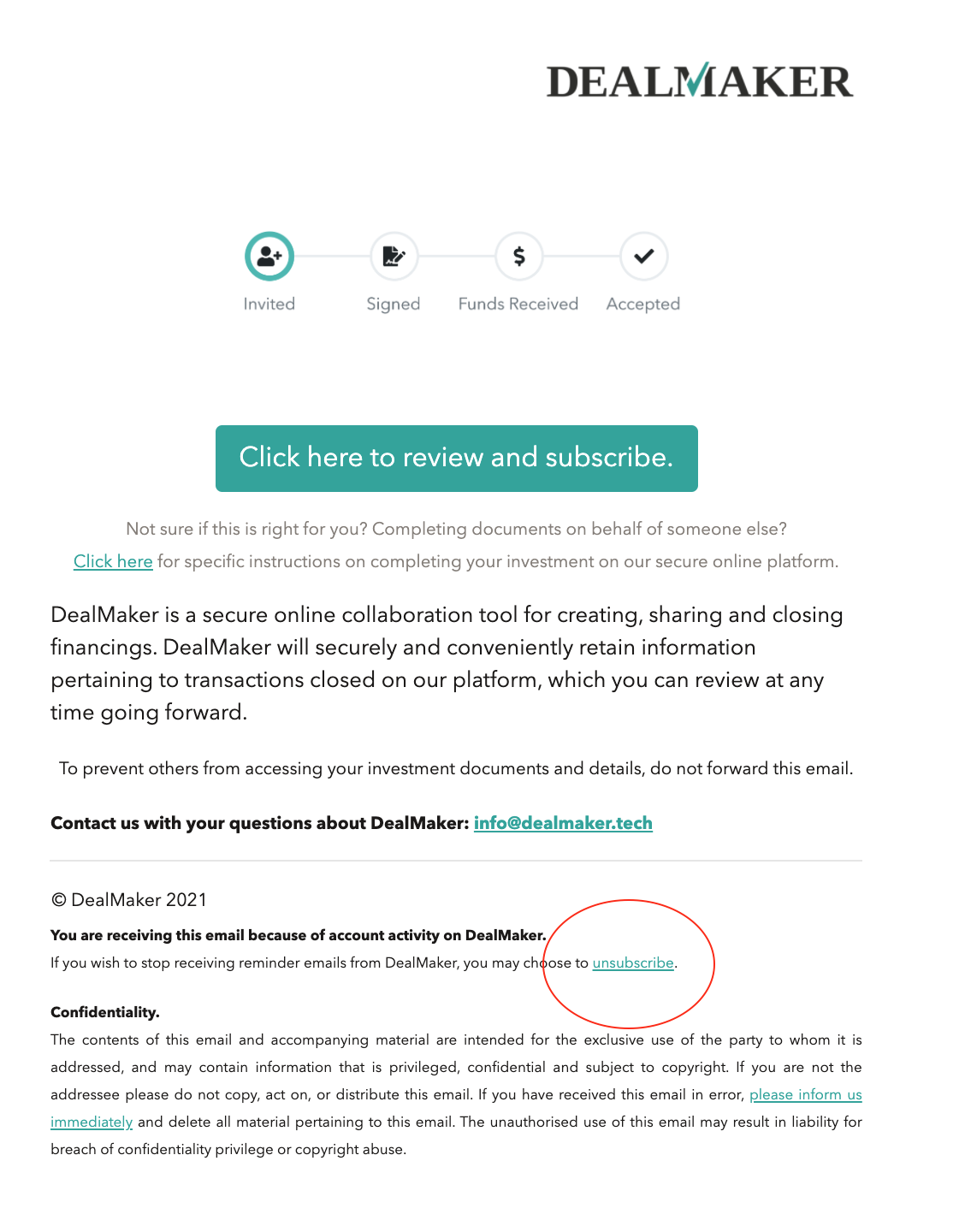 If you would like to be removed from the deal portal, please contact the company directly.