After you complete your questionnaire and signature you will be directed to a payments page. You will then be prompted to one of two options, You will either see "Online ACH transfer" on the list and then you will have to click on " Connect Bank". You also might instead see "Credit Card or ACH", in that case you will have to click on " Make a payment". Both prompts are shown in the below screenshots.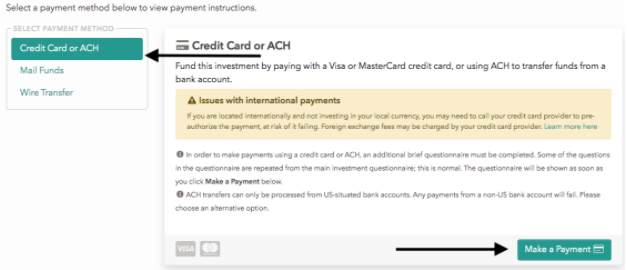 You will then be directed to a list of compatible banks or you will be asked to fill in some further information before connecting your account.
If you are prompted to search for your bank, please search and click on it. Once you do you will enter your banking credentials to initiate your ACH connection. If you do not see your bank on the list, unfortunately it is not available for ACH payment, and you should try a different payment option.
If you are asked to fill in further information please do to complete your ACH payment.