If you have recently submitted documents for verification on the DealMaker platform, you can simply upload the same documents for a new deal.
You can access the documents you previously uploaded by logging into your DealMaker account. Click here to visit our landing page.
From the dashboard find the previous investment and click on the green "Review Investment" button. From the "what's next" page, you will click on "view & upload" in the bottom right corner of the page.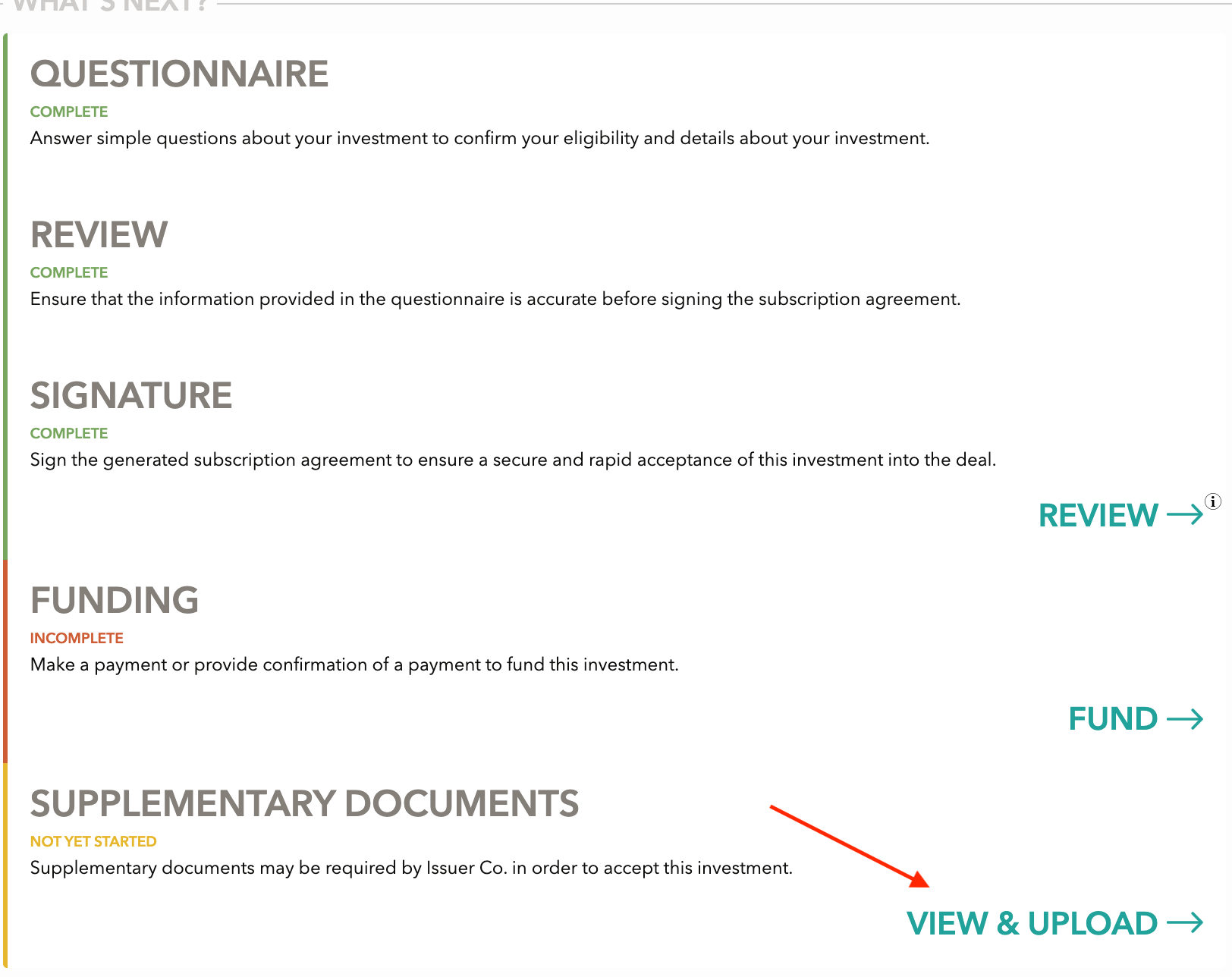 You will be directed to your document upload page as shown in the second picture below. You will then be able to download the documents by clicking on the document's name as shown in the second picture below.